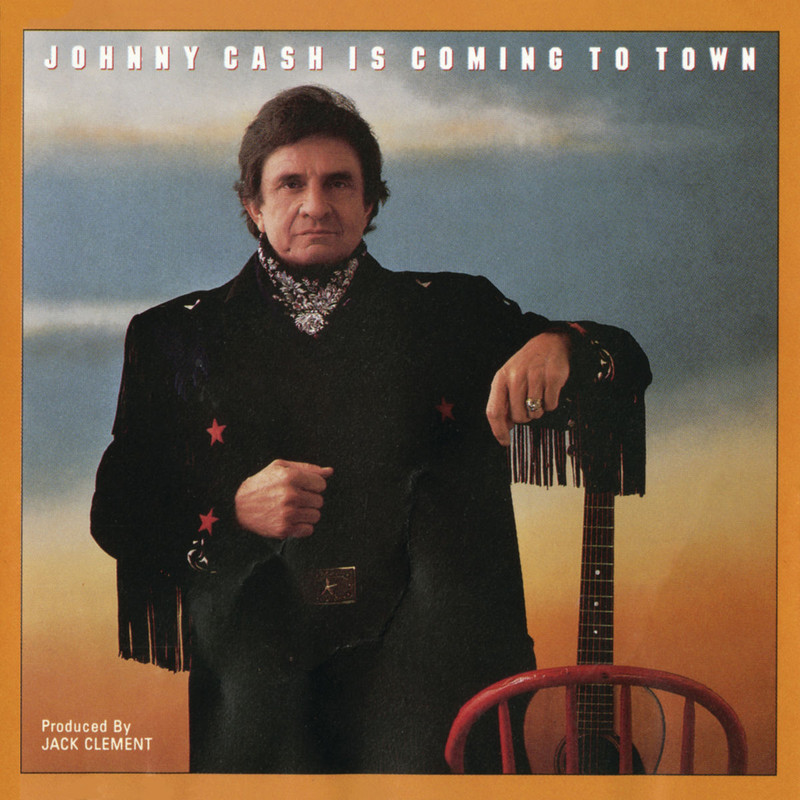 Artist:
Johnny Cash
Album:
Johnny Cash Is Coming To Town
Genre:
Country
Origin:
USA
Released:
1987/2014
Quality:
mp3, 320 kbps
Tracklist:
The Big Light
The Ballad Of Barbara
I'd Rather Have You
Let Him Roll
The Night Hank Williams Came To Town [feat. Waylon Jennings]
Sixteen Tons
Letters From Home
W. Lee O'Daniel (And The Light Crust Dough Boys) [feat. The Light Crust Doughboys]
Heavy Metal (Don't Mean Rock And Roll To Me)
My Ship Will Sail
DOWNLOAD FROM FILECAT.NET >>>
Johnny Cash Is Coming to Town is one of Cash's criminally overlooked recordings from the 1980s. First, it's his debut for Mercury after almost 30 years with Columbia. Secondly, it is produced by a Cash aficionado, the legendary Cowboy Jack Clement, who had worked with the Man in Black on such classics as "Ballad of a Teenage Queen," "Ring of Fire," and "Gone Girl," among others. Third, this is Cash taking what he started on Rockabilly Blues back in 1980 to a whole different level. Fourth, the two Cash originals on this set, "The Ballad of Barbara" and "I'd Rather Have You," are among the finest songs Cash has written ever. If these reasons weren't enough for the attention this set never got, then the rest of the package with Elvis Costello's "The Big Light," Guy Clark's "Let Him Roll," Merle Travis' "16 Tons" (which is every bit as great as Tennessee Ernie Ford's version), James Talley's "W. Lee O' Daniel (And the Light Crust Doughboys)," and Bobby Braddock's "The Night Hank Williams Came to Town" should have been (there are a few more besides these, too!). What it does amount to is a scorching hard country/rockabilly set from Cash; this is not some revival work by a has-been, but a vital, transformational, and powerful work by a man in firm control of his vision, his talent, and his articulation. His reading of "Let Him Roll" is more believable than Clark's and the story becomes bigger than the tale of a broken wino jilted by a whore; it becomes the story of every jilted lover who felt his/her world has come to an end. This is "Long Black Veil"'s other side, a place where the man who dies protects no one but the beloved in his idealized vision of her, and she returns his love with her grief at his passing. In the grain of Cash's voice, "Sixteen Tons" sounds more like a union-organizing song than a novelty pop hit. The darkness in this song is pervasive and barely contains the rage at its core. Along with backing vocals by June, Anita, and Carlene Carter, Waylon Jennings, and Cash's own live band, this one is a bona fide classic.