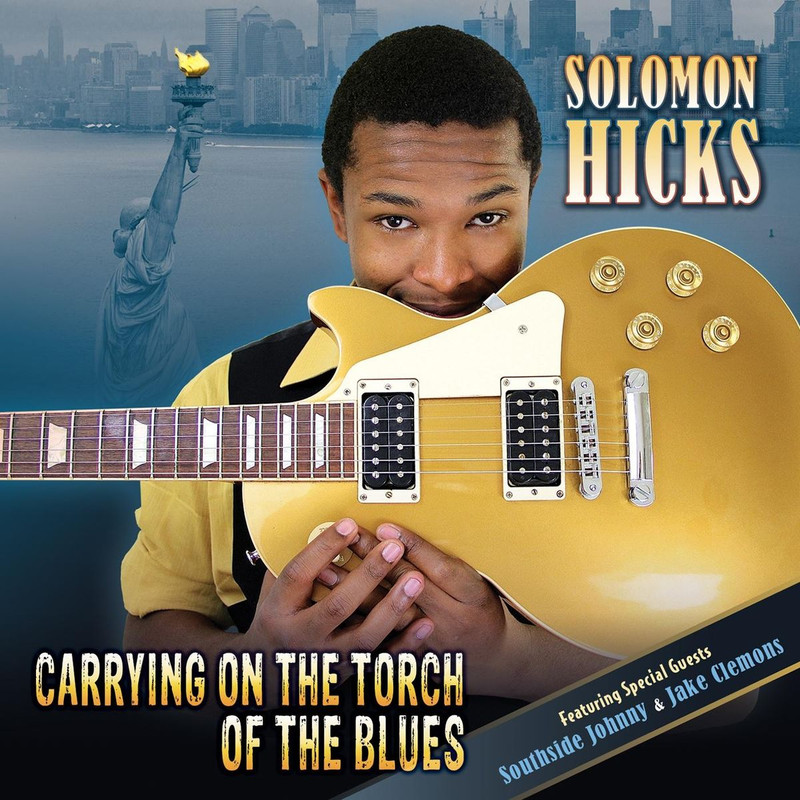 Artist:
Solomon Hicks
Album:
Carrying On the Torch of the Blues
Genre:
Blues Rock
Origin:
USA
Released:
2015
Quality:
mp3, 320 kbps
Tracklist:
You Don't Want Me Anymore
Homework (feat. Southside Johnny)
Carrying On the Torch of the Blues (feat. Jake Clemons)
Jukin' At the Cotton Club
I Saw Her Standing There
Fooling Around
I Want to See You Again
The Hook of Love
I Never Thought
Around the World
Paul B. Allen, Omaha, Nebraska, Pt. II (feat. Jeff Levine)
My Baby
DOWNLOAD FROM FILECAT.NET >>>
Organic Recordings presents the debut solo release of Solomon Hicks, an exciting up and coming guitarist/vocalist.
Solomon Hicks, known in Harlem, New York as "Lil B.B. King" or King Solomon, can be seen tearing up the stages of New York City's hottest blues and Jazz clubs. "Carrying on the Torch of the Blues", showcases the neo-bluesy soulful sounds of this talented prodigy.