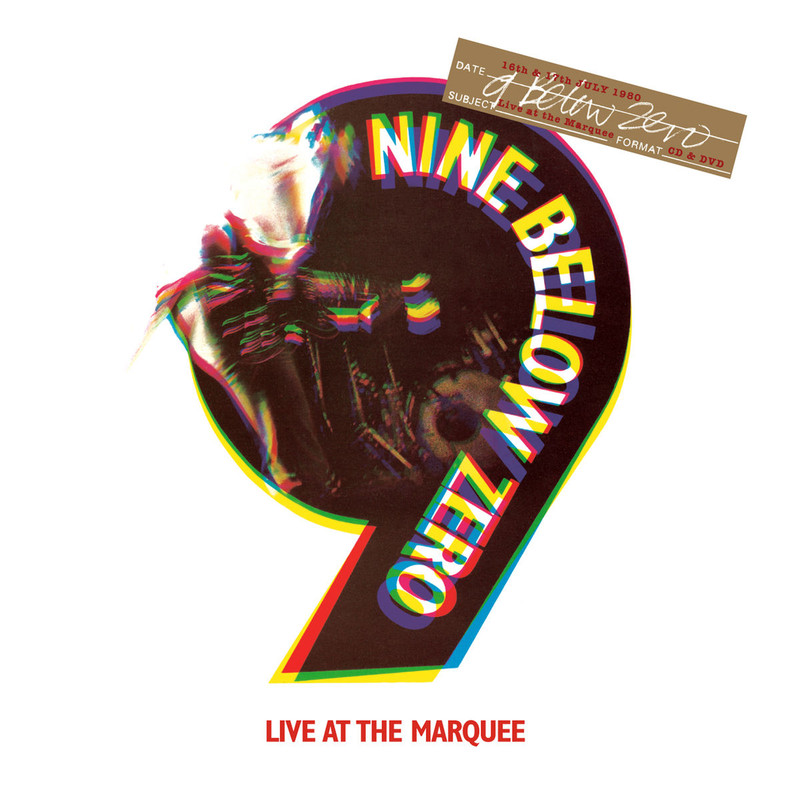 Artist:
Nine Below Zero
Album:
Live At The Marquee (Special Edition)
Genre:
Blues Rock
Origin:
UK
Released:
1980/2012
Quality:
mp3, 320 kbps
Tracklist:
Tore Down
Straighten Her Out
Homework
I Can't Help Myself (Live)
Can I Get A Witness
Ridin' On The L&N
I Can't Quit You Baby
Stop Your Naggin'
Hootchie Cootchie Coo
Wooly Bully
Got My Mojo Working
Pack Fair & Square
Watch Yourself
Swing Job
Rocket 88 (Live At The Marquee Club)
(Just A) Little Bit (Live)
Twenty Yards Behind (Live At The Marquee Club)
Stormy Monday (Live At The Marquee Club)
Is That You (Live At The Marquee Club)
Keep On Knocking (Live At The Marquee Club)
Madison Blues (Live At The Marquee Club)
DOWNLOAD FROM FILECAT.NET >>>
Nine Below Zero had only released one record prior to this live album, a self-produced EP, but they'd already gotten over a hundred gigs under their belt by the time the U.K. division of A&M Records signed them. The label wisely decided that a live recording was the way to break this band. The result was a classic artifact of the late British punk scene, a searing blues-rock set that recalled the energy of the early performances of the Rolling Stones, the Pretty Things, and the Animals, but presented in a manner closer to the punk era that had just come to a close and which slotted right in with the contemporary mod revival. Anyone who enjoyed the first three or four Dr. Feelgood albums should definitely try Live at the Marquee on for size. The covers range all over the R&B map, including Willie Dixon (whose "I Can't Quit You Baby" gets a killer extended rendition that never lets up in intensity), Holland-Dozier-Holland, and Sam the Sham & the Pharaohs, interspersed with a handful of band originals, of which lead guitarist Dennis Greaves' wild, crunchy "Stop Your Naggin'" is the highlight. And the recording itself strikes a perfect balance between a close, personal band sound and a fair level of room ambience and crowd presence.