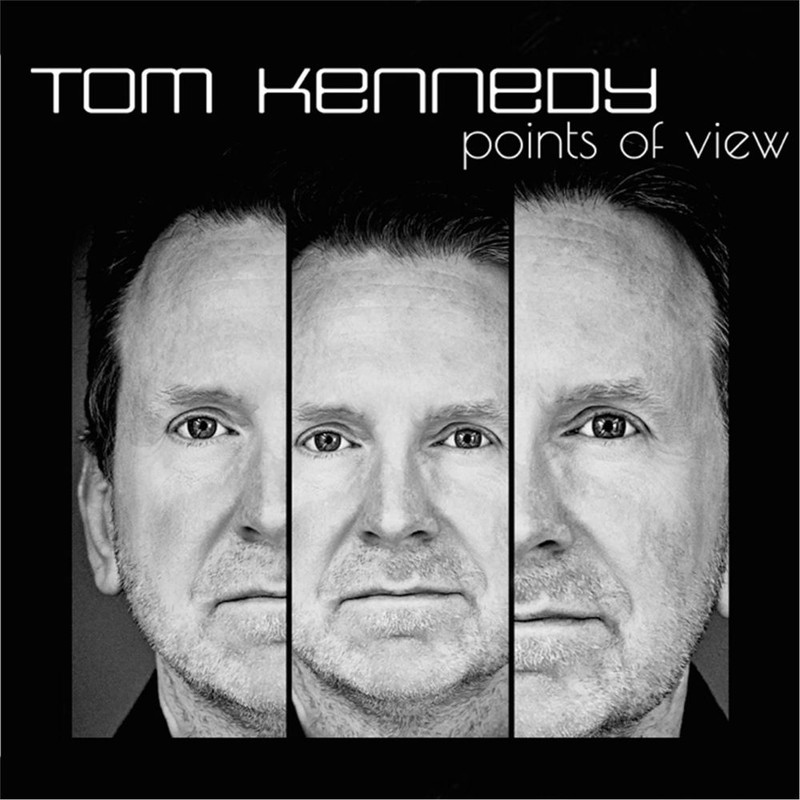 Artist:
Tom Kennedy
Album:
Points Of View
Genre:
Jazz Fusion
Released:
2017
Quality:
FLAC (tracks)
Tracklist:
I'll Remember You 7:58
The Dark 8:36
New July 7:26
Just Listen 6:52
Points Of View 5:34
Koolz 6:52
I'll See You 6:48
Gaslight Square Blues 8:50
DOWNLOAD FROM FILECAT.NET >>>
Personnel:

Tom Kennedy: electric & acoustic bass, keyboards;
Dave Weckl: drums;
Bill Evans: sorpano & tenor sax;
Charles Blenzig: piano;
Karla Harris: vocal;
Wes Ritenour: drums;
Chuck Loeb: guitar;
Bob Franceschini: soprano & tenor sax;
Lee Ritenour: guitar;
Obed Calvaire: drums;
Nick Marcione: trumpet;
Randy Brecker: trumpet;
Mike Stern: guitar;
Richie Morales: drums;
Bob Malack: tenor sax
Tom Kennedy is one of those behind-the-scenes players who's been all over the place in the jazz world. His bass is adaptable to just about any context, simple or tricky; he's been recruited for a solid low end by players from crooner Tania Maria to prog wizard Derek Sherinian. One of his steadiest ongoing stints has been a spot alongside Dave Weckl in several of his ensembles, mostly (though certainly not always) in the electrified fusion realm. With his fifth solo release Points of View, Kennedy rests comfortably in that familiar milieu with some top-notch friends equally versed in the game.
Fans of Weckl's savvy fusion style will find a great complement in this disc. A couple moments may veer a bit too smooth—the lounge-y "The Dark" doesn't make much of an impression in the early going—but those are generally outweighed by livelier moments. Kennedy's liquid bass is propulsive or sneaky as fits each piece, staying firmly grounded in his sense of harmonics and rhythm rather than drifting into flash.
It's an ensemble recording rather than a band album; there's an extensive guest list of melodic lead players who appear on a couple tracks each. This doesn't make the recording seem scattershot as these setups sometimes tend to. The song selections fit in a coherent enough mold to make all the tracks feel of a piece, often rooted in blues, blue-eyed soul and simple bouncing grooves. The production makes it all sound like it could have been one big session, and there's enough shared history among all the musicians to keep their chemistry sparking.
Flowing trumpet from Randy Brecker, airy saxophone by Bill Evans, Lee Ritenour's blues-rooted guitar and Weckl's coasting drum grooves are all familiar and dynamic presences. The gang know what they're doing and dig into it like poker buddies happily cracking open some beers. Kennedy's grooves are lively, the crew is sharp and slick, and the hour breezes pleasantly by until the closing talk-show-house-band shuffle kicks into their highest gear under the leader's wildest solo here. Points of View may not aim to blow the mind or reinvent the craft; it simply promises a fun time with excellent performances all around, and ably delivers.
Review by Geno Thackara