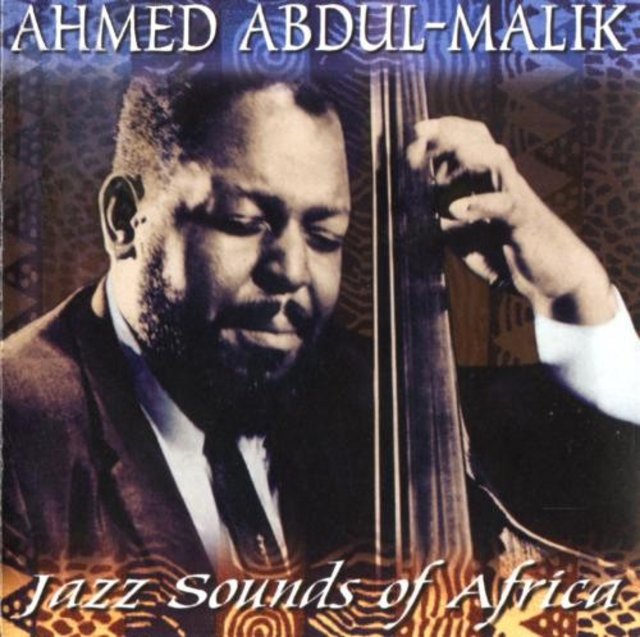 Artist:
Ahmed Abdul-Malik
Album:
Jazz Sounds of Africa
Genre:
World Fusion, Hard Bop
Label:
Prestige
Released:
2003
Quality:
FLAC (tracks+.cue)
Tracklist:
Nights on Saturn
The Hustlers
Oud Blues
La Ibkey
Don't Blame Me
Hannibal's Carnivals
Wakida Hena
African Bossa Nova
Nadusilma
Out of Nowhere
Communication
Suffering
DOWNLOAD FROM FILECAT.NET >>>
Jazz Sounds of Africa compiles the complete contents of two early New Jazz LPs by Ahmed Abdul-Malik, which were originally issued as The Music of Ahmed Abdul-Malik and Sounds of Africa. The music on this reissue is simply captivating, as the brilliant bassist and oud player of Sudanese descent blends elements of jazz with that of Middle Eastern and African music. While the names of several of the contributing musicians are likely to be unfamiliar to many jazz fans, except for Andrew Cyrille and Tommy Turrentine, the music proves to be fascinating throughout both sessions. Any fan of John Coltrane's composition "India," which was written and performed around the same time frame, will delight in the hypnotic opener, "Nights on Saturn," with an eerie solo by an unidentified Korean reed instrument played by Bilal Abdurrahman. The leader overdubs on oud (the Middle Eastern ancestor of the mandolin) on several tracks, as well as demonstrates his fine arco bass on the old standard "Don't Blame Me." Tommy Turrentine, whose career was unjustly overlooked because he retired from music prematurely, is a compelling soloist on the 1961 session. The latter session is far more percussive, with Abdul-Malik utilizing a larger ensemble. The highlight of this date is the lengthy exploration of the infectious original "Communication," which almost conjures up an African tribal chant with Richard Williams' trumpet as the lead voice, with the percussionists eventually taking over as they play off one another with vocal encouragement from one of the players. The songs on this CD compilation of the two-decades-old albums have stood the test of time very well.
Review by Ken Dryden