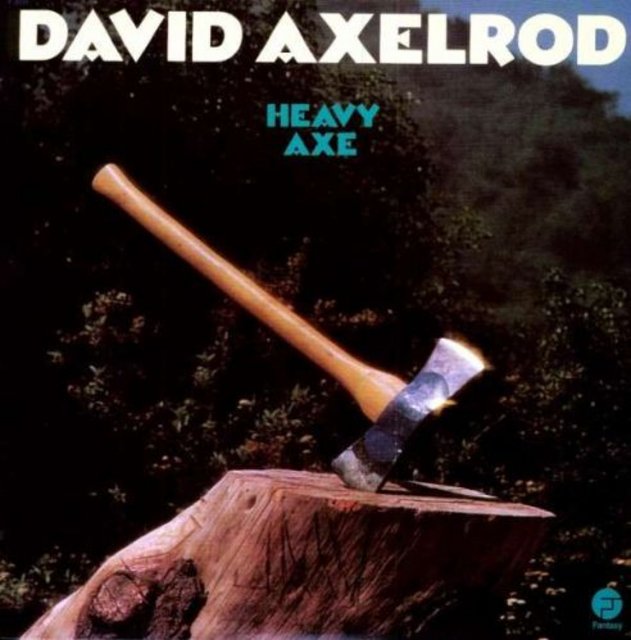 Artist:
David Axelrod
Album:
Heavy Axe
Genre:
Fusion, Jazz-Funk
Label:
BGP Records
Released:
1974/1998
Quality:
FLAC (tracks+.cue)
Tracklist:
Get Up Off Your Knees 3:38
Cast Your Fate to the Wind 3:27
You're So Vain 4:20
My Family 4:45
Mucho Chupar 3:13
Don't You Worry 'Bout a Thing 3:45
It Ain't for You 4:25
Everything Counts 6:54
DOWNLOAD FROM FILECAT.NET >>>
Personnel:

Arranged By, Conductor – David Axelrod
Cello – Nat Gershman, Walter Rower
Concertmaster, Violin [Featuring] – Jack Shulman
Congas – King Errisson
Drums – Roy McCurdy
Guitar – Billy Fender, Don Peake, Johnny Guitar Watson
Keyboards, Synthesizer – George Duke
Producer – Cannonball Adderley
Saxophone, Flute – Jackie Kelso, Jay Migliori, William Green
Synthesizer [Moog] – Rudy Copeland
Trombone – Dick Hyde, George Bohanon
Trumpet – Allen De Rienzo, Snookey Young, Oscar Brashear
Viola – Gary Nuttycombe, William Hymanson

Violin – Alexander Neiman, Henry Roth, Jerome Reisler
Vocals – Billie Barnum, Gwen Owens, Olga James, Stephanie Spruill
Axelrod's reputation underwent an extraordinary reassessment in the late '90s, with his instrumental albums and work as an arranger coming to be considered innovative and au courant by some tastemakers. Even taking into account that this is just one of many records bearing the Axelrod imprint, one has to wonder if the rehabilitation is in fact unwarranted inflation. This is run-of-the-mill, largely instrumental soul-jazz-funk, split between Axelrod originals and covers of tunes by Stevie Wonder, Carly Simon, Vince Guaraldi, and Cannonball Adderley. It would be eminently suitable for background soundtrack music for 1970s films and made for TV movies, and while some such efforts can be good, in this context, that is not meant as praise. Do you really want to hear a watery fusion cover of "You're So Vain," with Stephanie Spruill's straining soul vocals? You're welcome to it. Although about a couple dozen musicians (including Adderley and Gene Ammons) take part in the string- and horn-drenched arrangements, really these aren't that creative. They sound more like quickly assembled, made-to-order filler music for video productions, the horns sometimes sounding rather like those of school marching bands, with touches of early-'70s-style electric keyboards and wah-wahing funk-rock guitars. There's an orgiastic wordless female vocal on "Mucho Chupar," if that's what you like. The entire album is contained on the Fantasy CD reissue The Axelrod Chronicles, which adds eight tracks from 1973-1974 that Axelrod produced and/or arranged on albums by Gene Ammons, Nat Adderley, Hampton Hawes, and Funk, Inc.