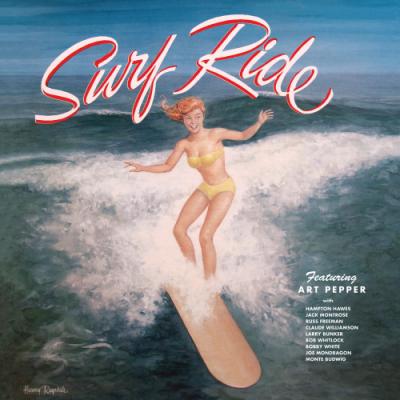 Artist:
Art Pepper
Album:
Surf Ride
Genre:
Cool, West Coast Jazz
Label:
Savoy Records
Released:
1956/2018
Quality:
FLAC (tracks)
Tracklist:
Tickle Toe (02:54)
Chili Pepper (02:59)
Susie The Poodle (03:14)
Brown Gold (02:26)
Holiday Flight (03:11)
Surf Ride (02:54)
Straight Life (02:52)
Cinnamon (03:10)
Thyme Time (03:29)
The Way You Look Tonight (03:48)
Nutmeg (03:14)
Art's Oregano (03:07)
DOWNLOAD FROM FILECAT.NET >>>
The music on this Savoy LP is quite brilliant, but the packaging leaves something to be desired. The recording dates are all incorrect and there are only 12 performances included (around 37 minutes). There are quartet outings with either Russ Freeman or Hampton Hawes on piano and tracks from a classic session with tenor saxophonist Jack Montrose. The somewhat random nature of this set is unfortunate, for Pepper is in superior form throughout, with highlights including "Tickle Toe," "The Way You Look Tonight," and his earliest recordings of such originals as "Susie the Poodle," "Straight Life," and "Surf Ride."
Review by Scott Yanow