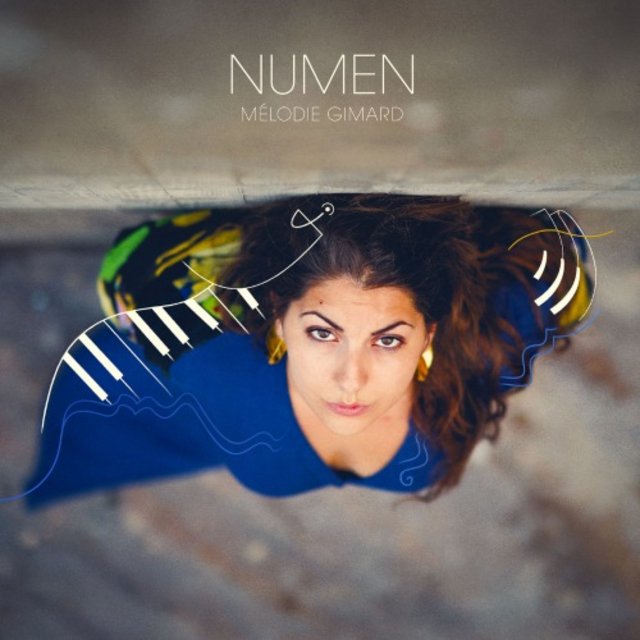 Artist:
Mélodie Gimard
Album:
Numen
Genre:
World Fusion, Ethnic Jazz
Label:
One World Records
Released:
2020
Quality:
FLAC (tracks)
Tracklist:
Numen 06:53
Vida mía (Guajiras) 05:36
Qué Sería? 05:07
Cayó al suelo (Farruca) parte 1 04:15
Deja vivir (Farruca) parte 2 04:09
Laberinto (Buleria) 06:34
Ideas sin palabras (Alegrias) 06:43
Glosa a Caracol (Zambra) 05:00
Zaïda (Romance) 04:00
De bronce, homenaje a Moraito (Soleá) 06:56
DOWNLOAD FROM FILECAT.NET >>>
Personnel:

Mélodie Gimard : Piano, Vocal & Pads
Matias López Expósito : Vocal
Ana Brenes : Vocal
Naike Ponce : Vocal
Alfredo Tejada : Vocal
El Chozas de Jerez : Vocal
Jairo Cabrera : Trumpet & Flute
Carlos Sarduy : Trumpet
Nicolas Felices : Bass
Agusti Espin : Bass
NeneMaya Upright : Bass
Pablo Gomez Molina : Percusión
Frank Durand : Drums & Roland spdx
Jesus Campos : Palmas
Marc López : Palmas
The French pianist Mélodie Gimard composed, produced & arranged her debut album NUMEN. On her original project she blends flamenco with jazz and classical music with a contemporary approach.
NUMEN is the force that pushes an artist when creating an idea used to determine a reality. It can be objects, people, feelings. Through this album, Mélodie Gimard translates the different Numen's that have inspired her music, by telling her own story through a hybrid of Classical music with the contemporary. She expresses the tradition and language from Flamenco, seen from a new spontaneously and transgressive angle. In her compositions we find influences from both the deepest Flamenco and current artists. Chozas de Jerez, Manolo Caracol, Moraíto, Bebo Valdés, Ibrahim Maalouf or Tigran Hamasyan, all are part of the heterogeneous creative Numen of Mélodie Gimard.