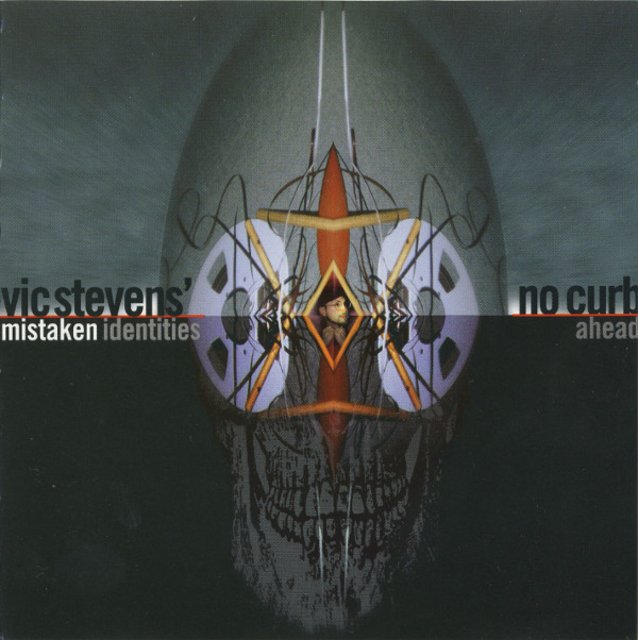 Artist:
Vic Stevens' Mistaken Identities & David Fiuczynski
Album:
No Curb Ahead
Genre:
Fusion, Jazz-Rock
Label:
LOLO Records
Released:
1997
Quality:
FLAC (tracks+.cue)
Tracklist:
Useless Humans (Vic Stevens) 5:48
The Sun Rises In The East (Vic Stevens) 4:46
No Curb Ahead (Chico Huff, Demetrios Pappas) 5:07
Do The Do That You Do (Vic Stevens) 6:14
I Travel Alone (Vic Stevens) 6:35
Would You Like To Dance? (Vic Stevens) 5:06
Answers (Vic Stevens) 6:31
A Party Of Five (Vic Stevens) 5:31
Buy The Weigh (Vic Stevens) 5:22
DOWNLOAD FROM FILECAT.NET >>>
Personnel:

Bass – Chico Huff (tracks: 2 to 5, 7), Percy Jones (tracks: 1, 6, 8)
Drums – Vic Stevens
Engineer – Bob Kimmel, Vic Stevens (tracks: All)
Guitar – Alex Domschot (tracks: 4), David Fiuczynski
Keyboards – Demetrios Pappas
Mastered By – Chris Muth
Mixed By – Bob Kimmel, Vic Stevens
Percussion – Pablo Batista
Producer – Vic Stevens (tracks: All)
Saxophone – Chris Lovely
Strings – David Fiuczynski
Drummer/composer Vic Stevens turns in another great collection of accessible and artfully hip sci-fi soundscapes with No Curb Ahead (Lolo Records 011-2; 51:05). From the tongue-in-cheek, raucous revolving piano lines of "Useless Humans" to the sad, fuzzy blue notes of "Answers," Stevens and his band, Mistaken Identities, craft compositions which combine extreme levels of musicianship, sonic special effects wizardry, and emotional power. This longtime Bon Lozaga collaborator not only builds moods, but also imprints memorable melodies on tracks like the spacey, bass-walking "No Curb Ahead" and the creepy, stirring "By the Way." Throughout, Stevens utilizes contrasting styles to work out his musical themes, and great supporting musicians like bassist Percy Jones to carry the messages home. One of the album's highlights-"I Travel Alone"-is a complex timing piece, with a classic blue piano and soprano sax progression laid across an impossibly fast clicking percussion element. The contrasting times and spatial elements wordlessly illustrate travel, speed, longing and loss. This type of inventive composition cuts across genre barriers to strike a common emotional chord-and it's what makes Stevens' work so special.