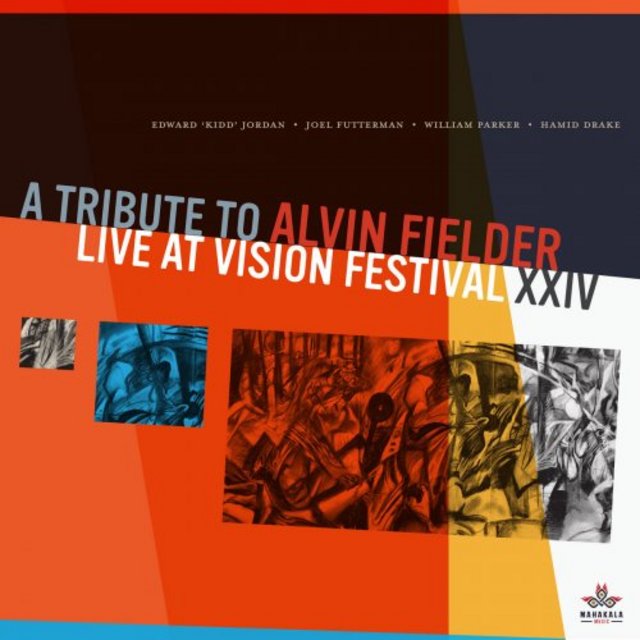 Artist:
Edward "Kidd" Jordan, Joel Futterman, William Parker and Hamid Drake
Album:
A Tribute to Alvin Fielder (Live at Vision Festival XXIV)
Genre:
Avant-Garde Jazz
Label:
Mahakala Music
Released:
2020
Quality:
FLAC (tracks)
Tracklist:
A Tribute to Alvin Fielder (Live at Vision Festival XXIV) (45:03)
DOWNLOAD FROM FILECAT.NET >>>
Personnel:

Edward "Kidd" Jordan - Tenor Saxophone
Joel Futterman - Piano
William Parker - Contrabass
Hamid Drake - Drums & Percussion
When drummer, educator and historian Alvin Fielder passed away at the end of 2018, the world lost a musician as unassuming as his knowledge was inclusive. On June 12, 2019, Joel Futterman and Kidd Jordan, Fielder's long-time musical associates, were joined by bassist William Parker and drummer Hamid Drake as the Vision Festival paid tribute to the master drummer. Like the man, the music made in his honor was exploratory and introspective. As you'll hear, the 45-minute set is as diverse as it is unified, each phrase leading with spontaneous inexorability to the next, resolving only for the next to emerge with seamless precision.
The quartet comes out swinging, Jordan in his highest register, Futterman covering the others with multi-hued polyphrases rife with overtone and rich with timbre, Parker and Drake surrounding and eschewing but never thwarted by the deep pulse fostering their momentum. From that life-affirming multigestural moment, each detail has a profound impact on the whole, demonstrating the music's various allegiances. Jordan's march-time exhortations at 0:39 conjure the music's New Orleans origins, while his quotation of "Nature Boy" from 5:15 on exemplifies the modality that returns throughout the set. The change of dynamics and harmony at 8:30 had been anticipated minutes before as Futterman, Parker and Drake crested vast waves of tone and timbre. All prefigures the chamber-music partnerships just over halfway through the set, Parker, Drake and Futterman engaging pointillism and sonority in constant dynamic and energy flux.
Temporality and genre become meaningless, whether because of Drake and Parker entering and exiting their ubiquitous groove mode or because of the group drones that finally usher out this magnificent composition in moment-to-moment mystical occurrence, exuding exuberance and the transcendent joy of interwoven creation far beyond the limits of chronological time. May this meeting of minds allow you to journey as they did.