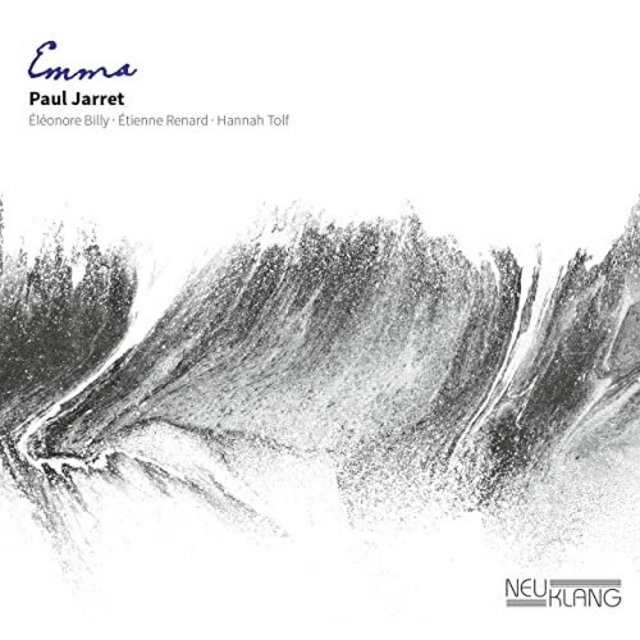 Artist:
Paul Jarret
Album:
Emma
Genre:
Contemporary Jazz, Modern Creative
Label:
Neuklang
Released:
2020
Quality:
FLAC (tracks)
Tracklist:
Sjutton År
The Crossing
Amerikavisan
Svart Bröd
Kanon
Beslut
DOWNLOAD FROM FILECAT.NET >>>
The Franco-Swedish guitarist Paul Jarrets project EMMA is inspired by the wave of Swedish immigration to the United States who happened during the second half of the 19th century. A theme that resonates with many of our contemporary issues. With his quartet, he creates a chamber-jazz that blurs the lines between improvised, minimalistic and repetitive musics, traditional Swedish music and liturgical musics. EMMA is also inspired by songs evoking exiles and Scandinavian melodies. Emma Jonasson, great-grandmother of the guitarist Paul Jarret, has emigrated to the USA in 1898. She stayed in New-York several years before leaving for Sweden again where she started a family in 1910. She is the main inspiration of the project EMMA. It is also inspired by different documents as The Emigrants (Utvandrarna) by Vilhelm Moberg, a Swedish classical literature that tells the story of a peasant familys exile. EMMA is a musical evocation of this Swedish exodus to the United States, unrecognized in France. But its also a consideration on the consequences of ones choices have on their own life and on the future generations, and a metaphorical expression of the contemporary issues."