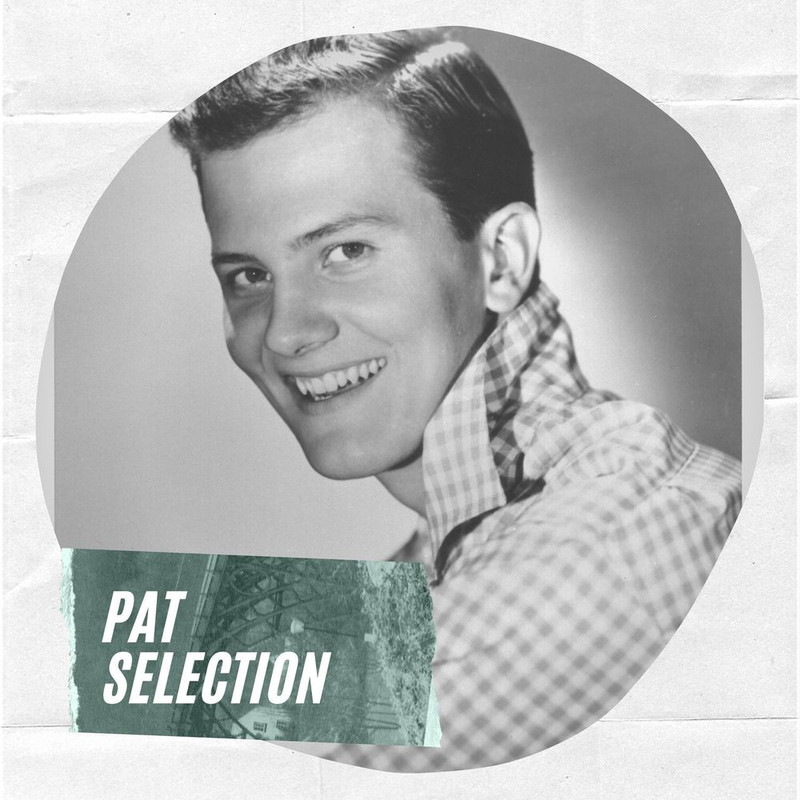 Artist:
Pat Boone
Album:
Pat Selection
Genre:
Country Pop
Label:
Vintage Experience
Released:
2020
Quality:
FLAC (tracks)
Tracklist:
Moody River
Speedy Gonzalez
Santa Claus Is Coming to Town
Anastasia
April Love
Cherie, I Love You
El Paso
Fascination
For A Penny
Friendly Persuasion (Thee I Love)
I'll See You in My Dreams
Secret Love
Silver Bells
Sugar Moon
Tenderly
Tennessee Waltz
Two Hearts,Two Kisses
Words
St. Louis Blues
The Hawaiian Wedding Song
DOWNLOAD FROM FILECAT.NET >>>
In the years immediately prior to the British Invasion, only one performer rivaled the chart dominance of Elvis Presley, and that was Pat Boone. With his trademark white buck shoes, perfectly combed hair and gleaming smile, Boone was the very essence of wholesome American values, and at a time when the rise of rock & roll was viewed as a sign of the apocalypse, he made the music appear safe and non-threatening, earning some 38 Top 40 hits in the process. It's fitting that his achievements rank closest to those of Presley; after all, both claimed the sound of black R&B culture for their own, in the process straddling both sides of the color line and popularizing a form of music which otherwise might never have gained widespread acceptance. Of course, while Elvis with his flashy suits, swiveling hips, and suggestive leer remained persona non grata throughout many corners of mainstream America, Boone was embraced by teens and parents alike; his music polished rock's rough edges away, making songs like "Tutti Frutti" and "Ain't That a Shame" palatable to white audiences raised on the soothing pop traditions of a vanishing era.