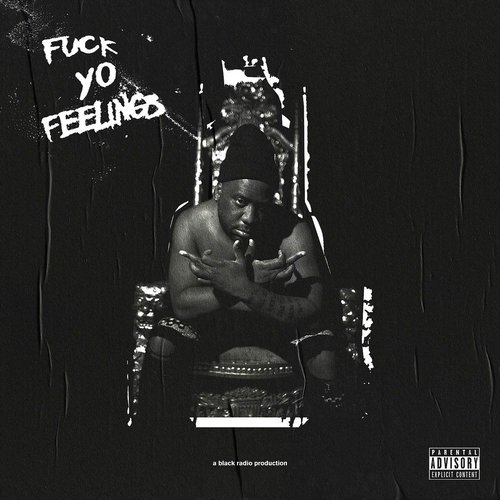 Artist:
Robert Glasper
Album:
Fuck Yo Feelings
Genre:
R&B, Neo-Soul
Label:
Loma Vista
Released:
2020
Quality:
FLAC (tracks+.cue)
Tracklist:
Intro (feat. Affion Crockett) (4:47)
This Changes Everything (feat. Buddy, Denzel Curry, Terrace Martin, James Poyser) (4:17)
Gone (feat. YBN Cordae, Bilal, Herbie Hancock) (3:44)
Let Me In (feat. Mick Jenkins) (4:40)
In Case You Forgot (1:42)
Indulging in Such (4:04)
Fuck Yo Feelings (feat. Yebba) (2:30)
Endangered Black Woman (feat. Andra Day & Staceyann Chin) (3:45)
Expectations (feat. Baby Rose, Rapsody, James Poyser) (4:55)
All I Do (feat. SiR, Bridget Kelly, Song Bird) (6:54)
Aah Whoa (feat. Muhsinah & Queen Sheba) (2:55)
I Want You (2:47)
Trade in Bars Yo (feat. Herbie Hancock) (1:42)
DAF Fall Out (2:01)
Sunshine (1:53)
Liquid Swords (4:37)
DAF FTF (4:33)
Treal (feat. Yasiin Bey) (7:26)
Cold (2:01)
DOWNLOAD FROM FILECAT.NET >>>
Robert Glasper's 2019 seemed comparatively inactive release-wise -- amounting to the co-production of Philip Bailey's Love Will Find a Way and smaller roles on Shafiq Husayn's The Loop, Tank and the Bangas' Green Balloon, Flying Lotus' Flamagra, and Brittany Howard's Jaime -- until the keyboardist offloaded Fuck Yo Feelings. What started as a session booked for the leader with drummer Chris Dave, bassist Derrick Hodge, and turntablist Jahi Sundance developed into something far more communal and experimental than any of the quartet's Robert Glasper Experiment recordings. Dozens of instrumentalists and vocalists took part, and in extemporaneous fashion helped Glasper create this willfully diffuse mixtape of oblique incidental instrumentals and full-blown songs that vary wildly in style and sentiment. Forget flow. It's introduced with a vulgar roast and peppered with other comic banter and humorously processed pronouncements. A floating seven-minute ballad of longing with the sighing voices of Bridget Kelly, SiR, and Song Bird is inserted between two of the set's most cutting tracks, powered by Rapsody, Baby Rose, and Queen Sheba. A gospel-fusion wriggler begins to sputter halfway through to set up the title song, a tipsily elegant scolding from Yebba. What sounds like a simmering work in progress with Mick Jenkins is placed early in the set, while a fully formed Yasiin Bey collaboration is slotted toward the end, trailing a sequence of wayward noodlings. It peaks around the middle with "Endangered Black Woman," where Glasper and company place a twisting and turning groove beneath vocals from Andra Day (in casually assertive Erykah Badu mode) and poet Staceyann Chin (who is furious and commanding). The outgrowth of Fuck Yo Feelings -- its making must have forged new artistic bonds -- could be of greater import. The defiant group chorus on "This Changes Everything" alone is proof that it had to happen.
Review by Andy Kellman