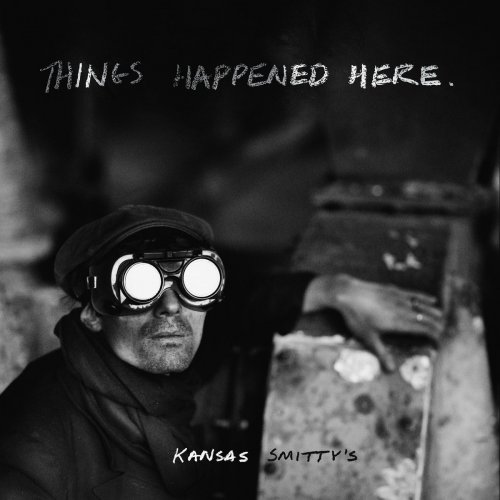 Artist:
Kansas Smitty's
Album:
Things Happened Here
Genre:
Mainstream Jazz, Swing
Label:
Ever Records
Released:
2020
Quality:
FLAC (tracks)
Tracklist:
Riders (4:12)
Dreamlane (4:47)
Two Dancers (3:16)
Sambre et Meuse (4:53)
Alcazar (4:44)
Temple of Bel (2:22)
Sunnyland (4:29)
Things Happened Here (5:00)
Judgement (5:41)
DOWNLOAD FROM FILECAT.NET >>>
As the London Jazz Scene moves more and more towards the dancefloor, Kansas Smitty's is the cinematic and meditative side of instrumental music. The new record from Kansas Smitty's Things Happened Here is a modern classic. It's a concept album who's sole concept is to capture the complexity of the age we live in; lamenting its hardships and reflecting its beauty. Whilst their own-operated venue and bar was one of the conception points for the current jazz boom, Smitty's have developed a musical voice wholly unique from what's happening around them.
Things Happened Here is the feeling you get when you walk into an old house, an abandoned factory, or an ancient temple. It is that feeling that some combination of great and terrible things have occurred on the ground on which you now stand. It is rare, profound, and humbling. And most of all, it brings our significance or lack thereof into perspective. Because, where things happened, things will happen again.
Almost entirely written and produced by Giacomo Smith, the band leader who is at the centre of this seven piece band, and featuring nine original compositions Things Happened Here is the snapshot of a band reaching artistic maturity.