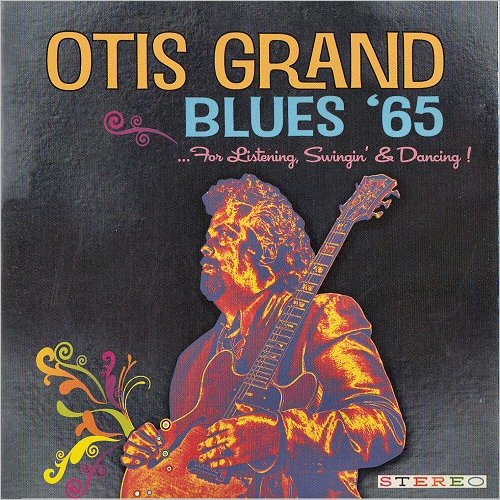 Artist:
Otis Grand
Album:
Blues '65: ...For Listening, Swingin' & Dancing!
Genre:
Modern Electric Blues
Label:
Maingate Records
Released:
2013
Quality:
FLAC (tracks+.cue)
Tracklist:
Pretend (3:21)
Who Will The Next Fool Be (5:33)
Bad News Blues On Tv (4:34)
Rumba Conga Twist (5:59)
Do You Remember (When) (7:50)
I Washed My Hands In Muddy Water (4:58)
Midnight Blues (4:54)
Please Don't Leave (4:53)
In Your Backyard (3:40)
The Shag Shuffle (4:31)
Warning Blues (4:54)
Those Days Are Gone (3:03)
Baby Please Don't Tease (4:30)
DOWNLOAD FROM FILECAT.NET >>>
Blues.. for Listening, Swingin & Dancing! "Blues '65" is a celebration of the sounds that influenced him during his teenage years. This was an era when recordings of every genre were made to be radio friendly and charts saw Pop, Rock, Soul, R&B, and even Blues nestled comfortably together. There are no guitar pyrotechnics here - just straightforward danceable, Swingin' and listening grooves (Rumba Conga Twist). Otis, truly a master of his instrument in an age of 'guitar heroes', still plays in that authentic Blues style with simplicity, feel, lyricism and rhythmic attack to the fore. 'PRETEN'D was a big hit for Nat King Cole in 1953. It was subsequently a hit for Carl Mann in 1959 on Sun Records, and Alvin Stardust's version was a popular hit in the UK in 1981. According to Babalú Hoodoo, this could be a hit for Otis Grand in 2012. Vocals on this outing are from Otis' long-time friend and collaborator, the massively under-rated and best living bluesman today, Sugar Ray Norcia. Sugar Ray really excels on 'Pretend', 'Bad News Blues On TV', 'Midnight Blues' and on 'Who Will The Next Fool Be'. One track even sees the return from retirement of Otis' long-time touring vocalist, Brother Roy Oakley on the New Orleans soul 'Please Don't Leave'. The mission continues with Blues'65 - roll back the carpet and get ready to get down with this perfect evocation of one of the greatest periods in Blues history. And as BB King once said: "If this ain't it, I quit".