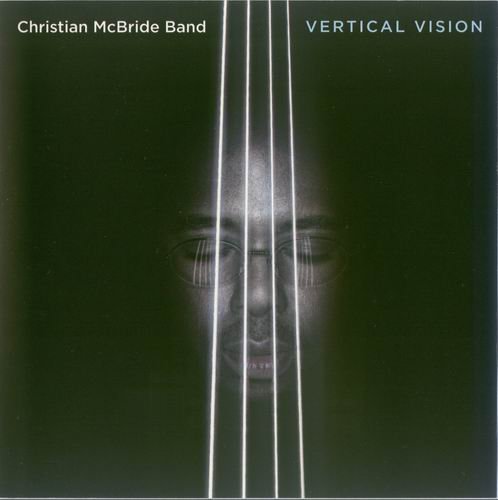 Artist:
Christian McBride
Album:
Vertical Vision
Genre:
Contemporary Jazz, Post-Bop
Origin:
USA
Released:
2003
Quality:
mp3, 320 kbps
Tracklist:
Circa 1990
Technicolor Nightmare
Tahitian Pearl
The Wizard Of Montara
The Ballad Of Little Girl Dancer
Lejos De Usted
Precious One
Song For Maya
Boogie Woogie Waltz
DOWNLOAD FROM FILECAT.NET >>>
Personnel:

Christian McBride - acoustic bass, electric bass
Daniel Sadownick - percussion
Ron Blake - flute, soprano saxophone, tenor saxophone
Terreon Gully - drums
David Gilmore - acoustic guitar, electric guitar
Geoff Keezer - piano, keyboards
The celebrated jazz educator, master bassist, composer, and arranger, Christian McBride provides a new recording, told in a language of blazing originality. Vertical Vision is a multi-layered musical story that features beautiful solos, great grooves, funky riffs, and virtuosic performances by each bandmember. The recording also reveals McBride's passion for strong writing, brilliant accompaniment, and eclectic melodic voicings that stay with listeners long after the record ends. On this, his debut for Warner Brothers Jazz, McBride creates a dazzling weave of passionate rhythms, musical forms, and bass voicings with his longtime bandmate Ron Blake on saxophones and flute. Geoff Keezer on piano and keyboards, Terreon Gully on drums, David Gilmore on both acoustic and electric guitars, and Danny Sadownick on percussion add their flavorful interpretations, which elevate their performances to another level at each subsequent listen. The songs were inspired by and reflect a variety of subjects including the beautiful original "Song for Maya," which is played superbly by the ensemble and features the splendid flute work of Ron Blake. It is the most beautiful of all and the one that makes its way, like the family it has come to represent, into your heart. "Lejos de Usted" -- which is filled with beautiful horn voices and the vertical visions of McBride on acoustic bass -- is overflowing with Latin nuance and it is there, melding the borders between jazz and Latin rhythms. Top picks: "Technicolor Nightmare,""Tahitian Pearl," "Song for Maya," and "Boogie Woogie Waltz." Overall, Vertical Vision is a masterpiece that is beautiful, spirited, brimming with energy, and meets the same high standards set and achieved on Sci-Fi.
by Paula Edelstein