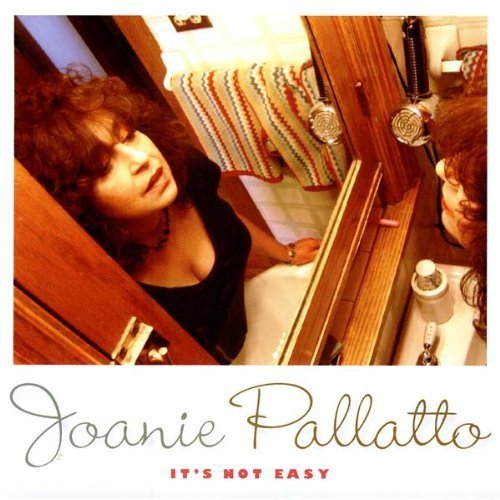 Artist:
Joanie Pallatto
Album:
It's Not Easy
Genre:
Vocal Jazz
Origin:
USA
Released:
2008
Quality:
mp3, 320 kbps
Tracklist:
24 Years Today
A Love That Never Dies
Get To Heaven
Happy Life
It's Not Easy
Lonely Train
Remember Me
Tickle, Tickle
Until I Touch The Ground
Violets Are Blue
DOWNLOAD FROM FILECAT.NET >>>
It's Not Easy is a very different Joanie Pallatto recording. Co-owner along with pianist Bradley Parker-Sparrow of the jazz-oriented Southport label, Pallatto has always had an open-eared approach to music. Her voice is warm, flexible, and inviting whether expressing joy or melancholy moods. On It's Not Easy, the music ranges from atmospheric pieces to intimate duets, from folkish music and the feel of reggae to adventurous jazz. All ten of the selections are originals by the singer and she is in the spotlight nearly all of the time.
If you listen closely, her lyrics (unfortunately the words are not reproduced in the liner notes) display insight, some wit, and a quirky way at looking at contemporary life, with "It's Not Easy" talking about the difficulties of writing a sad song when one is happy. However, the melodies are much less interesting, often using repetitive structures and not always serving the lyrics that well. Joanie Pallatto cuts loose in a few spots and is always fun to hear (though the group improvisation on "Tickle, Tickle," at over nine and a half minutes, is five minutes too long), but her CD is a mixed success. Her words deserve better themes.
review by Scott Yanow