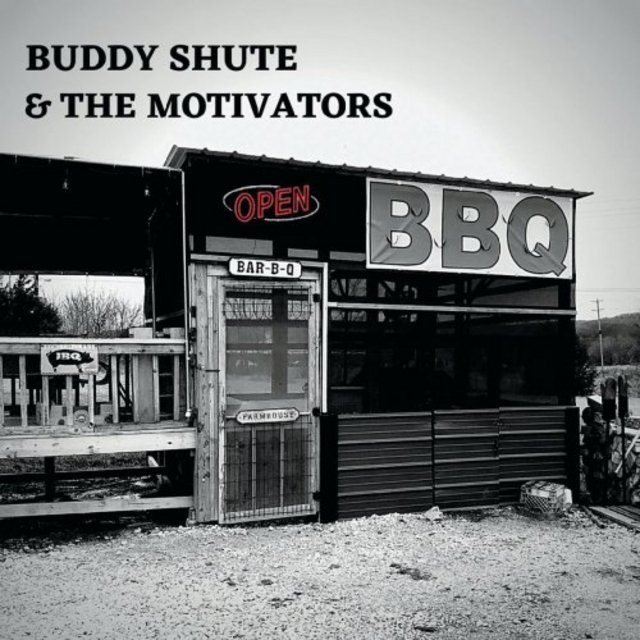 Artist:
Buddy Shute & the Motivators
Album:
Bar-B-Que
Genre:
Blues
Released:
2020
Quality:
FLAC (tracks)
Tracklist:
Got Love
Every Now and Then
Bar-B-Que
Somethin's Goin' On
Baby What You Want Me to Do (You Got Me Runnin')
Your Heart Is as Black as Night
Gonna Jump a Freight Train
I Don't Want to Know
Too Much Month (Not Enough Money)
I've Been Changed (Angels in Heaven)
Lovin' You
Think I'll Give the Blues a Try
Voodoo Woman
Can't Take It with You
DOWNLOAD FROM FILECAT.NET >>>
Born and raised in Memphis, Tennessee, Buddy Shute now calls the Ozark Mountains in Northwest Arkansas home. "Honest", "natural" & "real blues" are words often used to describe Buddy's music.
"Oh yeah, that's the way I like it," said "Sunshine Sonny" Payne of King Biscuit Time upon hearing him play. This music is a pleasure to experience, whether it's Buddy's acoustic listening tunes or the down-home blues he plays with his band, The Motivators.
Memphis--the right place at the right time. "My family owned an apartment building and a car lot one block from Sun Studios; I remember the 'music people' stopping by to check out our cars."
"My best friend's uncle was ("Radio Rebel") deejay Dewey Phillips, who debuted a kid named Elvis Presley, singing 'That's All Right Mamma,' at the request of (Sun Records founder) Sam Phillips."
Influenced by such a musically rich, electric city, Buddy started playing the Memphis bar scene when he was sixteen, laying down local classics he learned from his older band-mates. He later drifted down to New Orleans, where, he says, "the young players respect the older players and everybody plays with everybody."
"Once, I was playing a hole in the wall on Bourbon St. for tips, and Ike & Tina Turner's band came in and asked if they could sit in."
Exciting times for a young musician. For over a decade, he's been living and performing in the Northwest Arkansas Area.