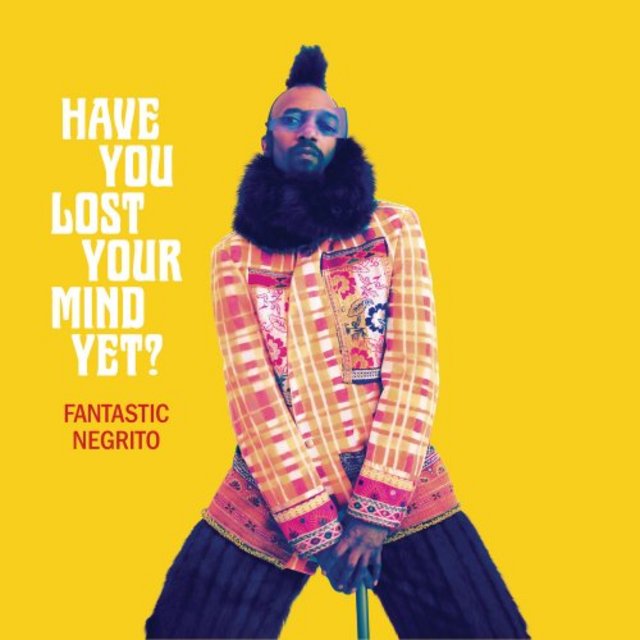 Artist:
Fantastic Negrito
Album:
Have You Lost Your Mind yet?
Genre:
Blues Rock, Funk
Label:
Cooking Vinyl
Released:
2020
Quality:
FLAC (tracks)
Tracklist:
Chocolate Samurai (04:55)
I'm so Happy I Cry (feat. Tank and The Bangas & Tarriona 'Tank' Ball) (03:24)
How Long? (04:16)
Shigamabu Blues (00:55)
Searching for Captain Save a Hoe (feat. E-40) (03:45)
Your Sex is Overrated (feat. Masa Kohama) (04:56)
These Are My Friends (03:44)
All up in My Space (04:32)
Justice in America (00:29)
King Frustration (04:19)
Platypus Dipster (03:07)
DOWNLOAD FROM FILECAT.NET >>>
After winning his second 'Contemporary Blues Album' Grammy for the acclaimed Please Don't Be Dead, Fantastic Negrito is back with his new album Have You Lost Your Mind Yet?. This album focuses on mental health, while providing commentary on the political and social state of America. Lead track I'm So Happy I Cry features fellow Tiny Desk winner, Tank, from Tank and The Bangas. Additional focus tracks Chocolate Samurai, Searching for Captain Save a Hoe (featuring E-40) and How Long? see him exploring hip-hop, R&B, and rock in a way like never before, providing a glimpse into the full versatility of Fantastic Negrito as an artist.