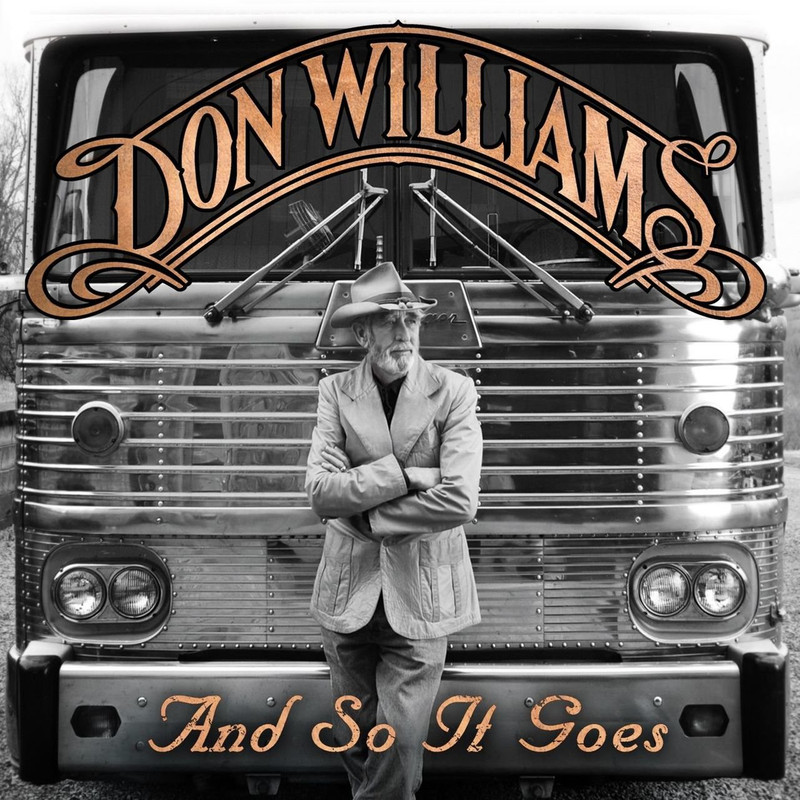 Artist:
Don Williams
Album:
And So It Goes
Genre:
Country
Label:
Sugar Hill Records
Released:
2016
Quality:
FLAC (tracks)
Tracklist:
Better Than Today
Heart Of Hearts
She's With Me
I Just Come Here For The Music (Feat. Alison Krauss)
Infinity
What If It Worked Like That
She's A Natural
Imagine That
First Fool In Line
And So It Goes
DOWNLOAD FROM FILECAT.NET >>>
Returning from an extended semi-retirement that began after the 2004 release of My Heart to You a record that appeared on the little-known Compendia imprint Don Williams released the rather brilliant And So It Goes in 2012, an album so understated that it may be easy to overlook its excellence. Then again, if Williams has a signature, it's a touch so easy that it sometimes appears that he isn't there at all; he's never performing, he's inhabiting his songs. As the years rolled on and the tempos got slower and the productions softer, he could sometimes disappear into his surroundings, but And So It Goes achieves a nimble balance between comfort and virtuosity, an album where Williams feels entirely relaxed but never lazy. Supported by longtime producer Garth Fundis, Williams keeps things soothing nothing seems hurried or urgent, everything unspools at its own unhurried pace but nothing's too easy; there are love songs to be sure, but Williams also tackles bigger issues, pondering the meaning of "Infinity" and wondering "What If It Worked Like That." This balance of subtle spirituality and life experience has considerable resonance, particularly because it takes a little digging to get to the bigger issues. And So It Goes can be enjoyed as mere aural comfort food it's as welcoming as a warm bath but what gives it impact is its underlying, sometimes hidden, meanings. This may or may not be Williams' final album but if it is, it serves as a superb coda to a career that always found deep meaning in ease; it seems like anybody could do this, but if they could, somebody would have done it as well as Don Williams has by this point. Not only that, but Williams has not always done it as well as he does here.