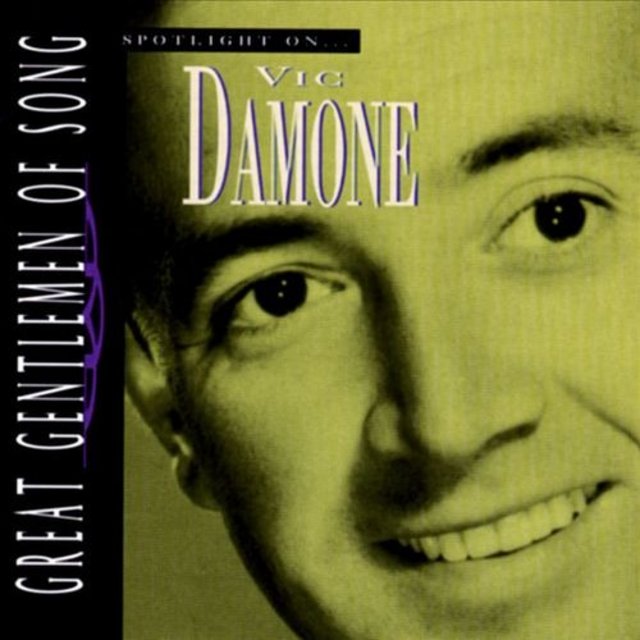 Artist:
Vic Damone
Album:
Spotlight on Vic Damone
Genre:
Vocal Jazz
Label:
Capitol Records
Released:
1995
Quality:
FLAC (tracks+.cue)
Tracklist:
In the Still of the Night (2:23)
Laura (2:24)
Shangri-La (2:42)
Close Your Eyes (2:10)
Let's Sit This One Out (3:08)
Diane (2:15)
After the Lights Go Down (2:23)
Ebb Tide (2:39)
Is You Is, or Is You Ain't (Ma' Baby) (2:15)
There! I've Said It Again (3:05)
Little Girl (2:03)
Poinciana (Song of the Tree) (2:27)
Change Partners (2:31)
I Could Write a Book (2:34)
Ruby (2:49)
The Hawaiian Wedding Song (Ke Kali Nei Au) (2:41)
Let's Face the Music and Dance (2:25)
Make This a Slow Goodbye (2:51)
DOWNLOAD FROM FILECAT.NET >>>
For some reason there wasn't really a Vic Damone revival during the lounge-crazed 1990s. Maybe Damone's voice was just too beautiful and a little square for the irony crowd. You knew that Dean Martin was in on the joke or that Sammy Davis, Jr.'s sincerity was just a little too sincere. The button-down Damone's voice, however, is closer to Mel Tormé's without the bop dexterity or Frank Sinatra's without the deep narrative perspective, perfect phrasing, or effortless swing. In short, Damone's voice is so gorgeous that he sounds like a front-line talent, but the more you listen, the less there is to discover. Like Johnny Mathis, Vic Damone made sincere makeout music, but Damone could also swing on occasion and Capitol Records made him swing much harder than he had at Columbia throughout the 1950s. So if Damone's singing lacked depth, he still cut a lot of good sides and his short tenure with Capitol Records stands out as his finest period. This strong collection highlights some of the best recordings that he made with the label, splitting the arrangements between Billy May and the underrated Jack Marshall (who's best known for his strong work with Peggy Lee). May helps out with some of his trademark monster swingers, but the bulk of his contributions come from a faux Polynesian ballad album that he cut with Damone. Marshall's numbers swing just as hard as May's and his strengths as a jazz guitarist find him placing the instrument front and center throughout many of these tracks. Damone sings beautifully throughout and this is a great place to start to those new to his Sinatra-in-the-suburbs sound. The collection also includes one of the few definitive readings of a standard that the vocalist ever cut -- the usually humorless Damone knocks the bedroom romp "After the Lights Go Down Low" right out of the park.
Review by Nick Dedina