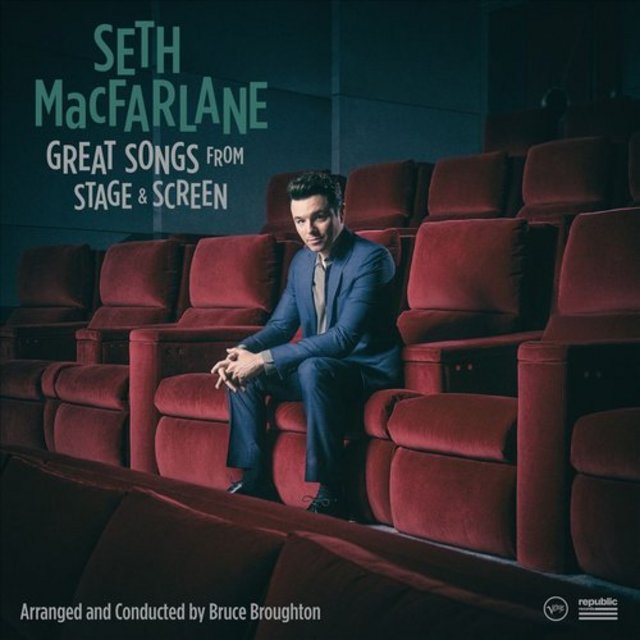 Artist:
Seth MacFarlane
Album:
Great Songs from Stage & Screen
Genre:
Vocal Jazz
Label:
Verve/Republic/Fuzzy Door
Released:
2020
Quality:
FLAC (tracks+.cue)
Tracklist:
Once Upon a Dream (2:43)
I Loved You Once in Silence (4:48)
Let's Not Be Sensible (2:53)
Ten Minutes Ago (2:56)
Ain't Got a Dime to My Name (Ho Ho Ho Ho Hum) (3:12)
Love Is Only Love (4:53)
What Did I Have That I Don't Have? (3:46)
Come Out, Come Out, Wherever You Are (3:37)
Two for the Road (5:23)
All Er Nothin' (3:11)
You'd Be So Nice to Come Home To (4:15)
Mind If I Make Love to You (3:42)
Time for Parting (3:17)
DOWNLOAD FROM FILECAT.NET >>>
Six albums into his recording career, Seth MacFarlane lands upon an idea to demonstrate his extensive knowledge and love of the Great American Songbook. Instead of concentrating on the standards he and his audience know by heart, he's digging a little deeper into the catalog, using musicals as his divining rod. It's a good idea, and with the help of longtime producer Joel McNeely and arranger Bruce Broughton, MacFarlane sounds at ease in a way he hasn't on record in the past. He's still leaning on his love of Sinatra, but he's reined in some of his affectations, a move that's as welcome as the largely offbeat selections here. When combined, it amounts to a handsome collection that serves as a testament to MacFarlane's good taste in vocal pop.
Review by Stephen Thomas Erlewine