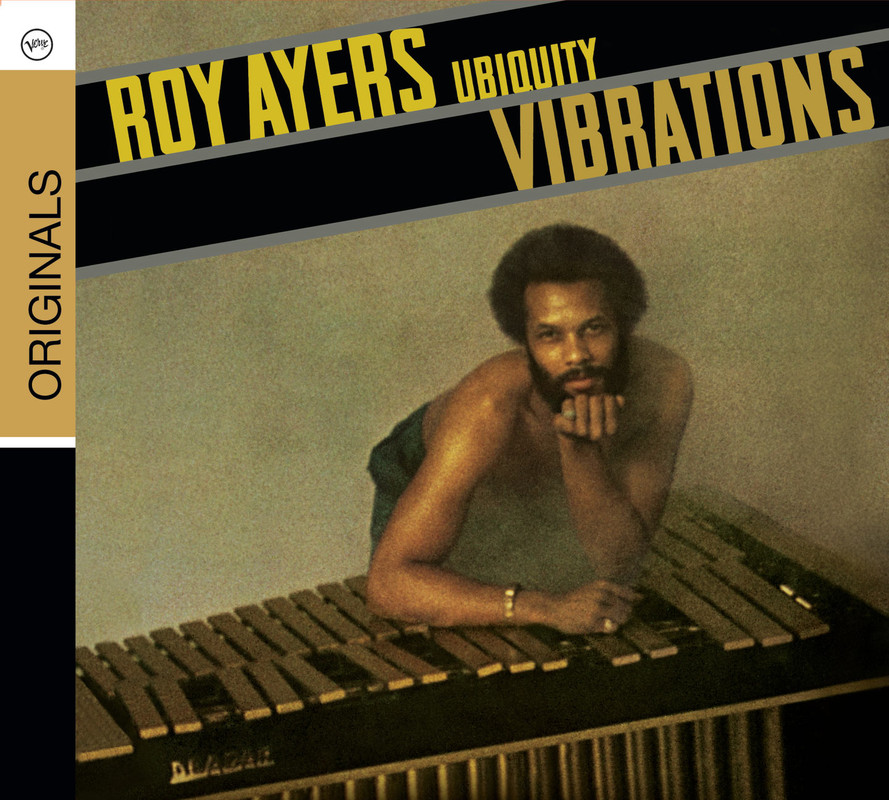 Artist:
Roy Ayers
Album:
Vibrations
Genre:
Funk, Jazz-Funk, Soul, Disco
Label:
Verve Reissues
Released:
1976
Quality:
FLAC (tracks)
Tracklist:
Domelo (Give It To Me)
Baby I Need Your Love
Higher
The Memory
Come Out And Play
Better Days
Searching (Album Version)
One Sweet Love To Remember
Vibrations
Moving, Grooving
Baby You Give Me A Feeling
DOWNLOAD FROM FILECAT.NET >>>
Whenever someone makes the transition from jazz instrumentalist to R&B singer, he/she is bound to be lambasted by jazz purists and denounced as a sellout. Roy Ayers was no exception like George Benson, George Duke, and Patrice Rushen, Ayers was frequently attacked by jazz's hardcore in the late '70s for turning away from instrumental jazz and making vocal-oriented soul and funk his main focus. But what didn't interest jazz snobs excited R&B lovers, who found a lot to admire about Vibrations and other Ayers albums from that period. This 1976 LP boasted the moody hit "Searching," which has jazz overtones but is essentially an R&B song, and the title track which has become nothing less less than a funky soul classic. Ayers and his band Ubiquity are also quite appealing on gems that range from the sweaty, driving funk of "One Sweet Love to Remember," "Moving Grooving," "Higher," and "Domelo (Give It to Me)," to mellow quiet storm numbers like "Baby, You Give Me a Feeling" and "Baby, I Need Your Love." With Vibrations, Ayers reminded us that jazz's loss was certainly soul/funk's gain.