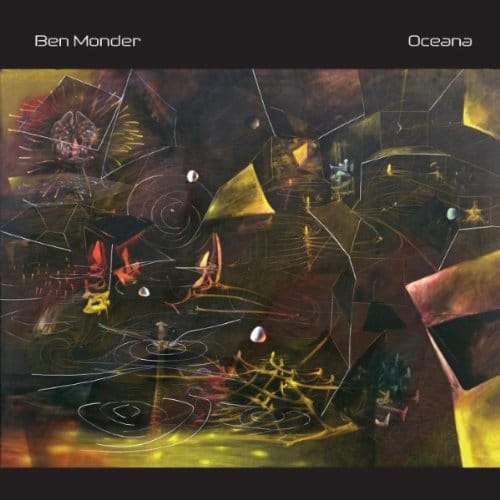 Artist:
Ben Monder
Album:
Oceana
Genre:
Avant-Garde Jazz
Released:
2005
Quality:
FLAC (image+.cue)
Tracklist:
still motion 7:18
light 1:01
oceana 16:54
echolalia 8:03
double sun 11:57
rooms of light 16:39
spectre 8:30
DOWNLOAD FROM FILECAT.NET >>>
As much an experience in hypnotic textures as a voyage through aquatic depths, Ben Monder's Oceana captures an essential mood and holds it for a full seventy minutes. That's no small feat, but the guitarist wisely works with four other talented musicians who ably intuit his vision in order to help make it happen. Notably absent from this effort is drummer Jim Black, who appeared on Monder's four previous releases, but Ted Poor steps in and provides the right combination of texture and accent.
Monder starts this collection of seven original pieces with the clean solo guitar "Still Motion," which sets the pace and the tone for the record. Arpeggiated chords and unison tones hold down a shifting net of sound that floats and sinks, eerily washing over the scene and advancing with a sort of tidal motion toward a brief, stark single-note conclusion. Theo Bleckmann, whose wordless vocal style emphasizes pure melody over flash and bang, provides a brief minute of church-like "Light" before the rest of the group kicks in on the title track.
Once the bass and drums emerge, "Oceana" provides a highly polyrhythmic, nearly syncopated dreamscape that reappears later on the recording. This piece is light years away from the traditional jazz head-solo-head format, more distinctly resembling a tone poem without much melody. In the end the compositional aspect is the single most important thing tying these pieces together, but it's sufficiently loose to allow subtle interplay and shared group momentum.
The highlight of the recording is the quartet "Echolalia," in which Bleckmann singlehandedly carries the moody melody, though he's borne forward on the backbone of interlocking instrumental interaction. Bleckmann is a rare and notable exception in the jazz vocalist world because he has turned his voice into an effective instrument with its own characteristically clean, thin resonance. If you step back for a second, you'll realize this piece is essentially a guitar trio with a singer, and in that sense it becomes a song, but not without the accumulating residue of woozy greyness that envelops the whole album.
Another long solo guitar piece provides an extended interlude before Monder fuzzes up his tone for the dark, rumbling prog-rock "Rooms of Light" and returns to uneasy calm for the ethereal "Spectre." The very lack of resolution that marks the end of the album is what characterizes it throughout, helping distinguish Oceana as a truly exceptional disc that cannot and should not be categorized.
Nils Jacobson